Features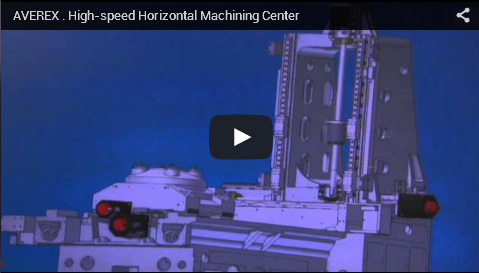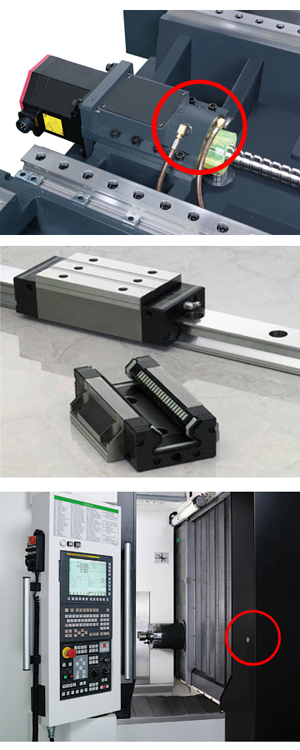 Precision
HS-450i thermal control system (TCS) utilizes a temperature probe mounted in the base casting and a chiller unit to supply the spindle cartridge, axes bearings and Y-axis servo motor mount with a constant flow of temperature controlled oil.
HS-450i also incorporates an air/oil mist lubrication system that delivers precise pressurized lubrication to Y-axis ballscrew and spindle bearings drastically reducing thermal growth.
THK
®

Roller Ways

THK® heavy duty roller guide ways on all three axes improve the overall machine accuracy while providing maximum rigidity and superior cutting performances.

Laser alignments and Ball-Bar calibrations ensure extremely high accuracies for the HS-450i

Triple the contact surface area of standard ball bearing linear guides.
Ergonomics
Built with the operator in mind, HS-450i is easy to access, has a no drip canopy style door and the left mounted Fanuc 31i makes it an easy machine for operators to visually set up and run.
7 day timer provides the machine with automatic power up and machine power off.
Convenient button location for tool clamp/unclamp operation.